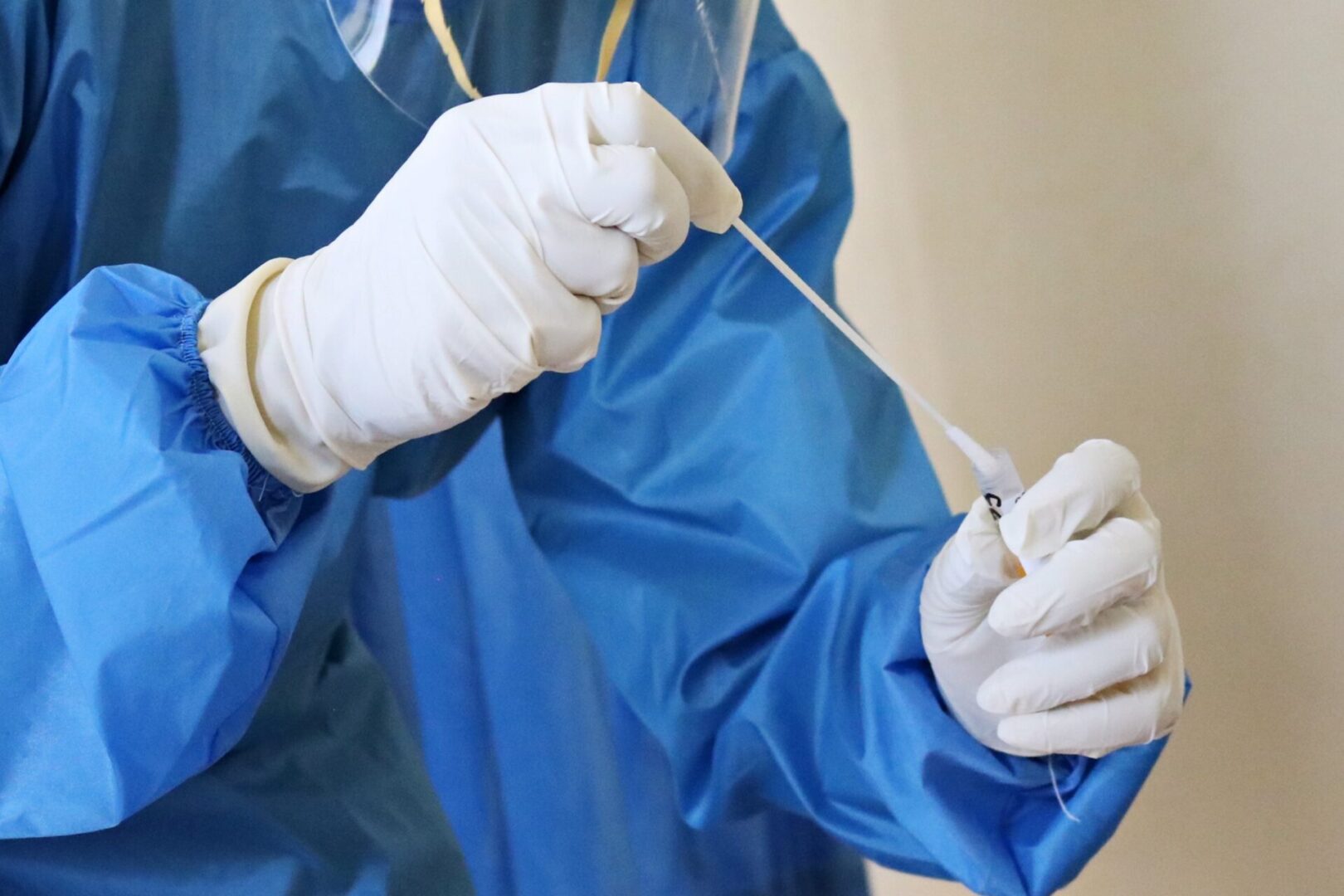 Free COVID Testing:
All of our site locations will be closed on Monday (Jan. 17, 2022) in observance of Martin Luther King, Jr. Holiday.
United Providers of Health is now offering free COVID testing in many counties around the state of North Carolina. See serving counties below for COVID testing sites:
Alamance, Bertie, Cabarrus, Duplin, Durham, Forsyth, Franklin, Hertford, Johnston, Lee, Mecklenburg, Person, Pitt, Rowan, and Wake
Steps to Register
Step One
Click on the "Register For Your COVID Test" button below and select your county.
Step Two
After logging in, choose a testing location and register the date and time for your test. Please complete all the information on the form.
Step Three
Attend your scheduled testing appointment. You will NOT receive an email with a confirmation of your appointment.
Step Four
Once you arrive at your testing location, staff will check you in, we will conduct the test and send samples to the lab.
We will inform you when your results are back from the lab within 24-48 hours (via e-mail). This is a nasal test for the active COVID-19 virus and infections. This is not an antibody test. Register For Your COVID Test
**Please note, once you arrive at the registered location, you will be required to fill out a registration form online.
Steps To Prevent Illness From COVID-19
Wear a mask!
Always wash your hands with soap and water for 20 seconds after coughing or sneezing or after touching objects that have come in contact with others coughing or sneezing.
Always cover your nose and mouth with a tissue and dispose of tissue after any coughing or sneezing. If you don't have a tissue, use your elbow to cover your nose and mouth.
Use alcohol-based hand sanitizer if soap and water are not available.
Free COVID-19 Testing Locations
Durham County
Boys and Girls Club
1010 Martin Luther King Jr Pkwy
Durham, NC 27713
Every Thursday: 10 am – 4 pm
PEACH Durham
800 N Mangum St
Durham, NC 27701
Monday: 10 am – 6 pm
Tuesday and Wednesday: 10 am – 4 pm
Franklin County
Saint Paul Presbyterian
928 S Main St
Louisburg, NC 27549
Tuesday thru Friday: 10 am – 3 pm
Hertford County
UPOH Ahoskie
1314 E Memorial Dr
Ahoskie, NC 27910
Wednesday's and Thursday's: 10 am – 3 pm
Mecklenburg County
East Stonewall A. M. E. Zion Church:
This site location is CLOSED.

There is no COVID Testing at this site location.

1729 Griers Grove Rd
Charlotte, NC 28216
Monday thru Friday: 10 am – 2 pm This site location is CLOSED.
Pitt County
UPOH Bethel
108 E. Andrews Street
Roxboro, NC 27812
Wednesday's and Thursday's: 10 am – 3 pm
Wake County
Boys and Girls Club
721 N Raleigh Blvd
Raleigh, NC 27610
Every Monday and Friday: 12 noon – 6 pm
Care Tax Service
909 Rock Quarry Rd
Raleigh, NC 27610
Monday thru Friday: 12noon – 5 pm,
and Saturday's: 11 am – 3 pm
Justice Served
202 N Tarboro St
Raleigh, NC 27610
Monday thru Friday: 10 am – 3 pm
McDonald's's Apex: Adjacent Parking Lot
830 E Williams St
Apex, NC 27502
Monday thru Saturday: 10 am – 6 pm